6 Hours in Boston
On the way to Iceland we had a 12-hour layover in Boston, a city I'd never been to before but have been interested in for some time. Even though we were tired and hadn't slept, it was still fun to have some time to explore a little bit of the city and get a taste of just what Boston is all about.
We concentrated mostly on the Freedom Trail and seeing as much of that as we could. We didn't get to all of it - or even most of it, really - but we did get to see all the things we were really interested in.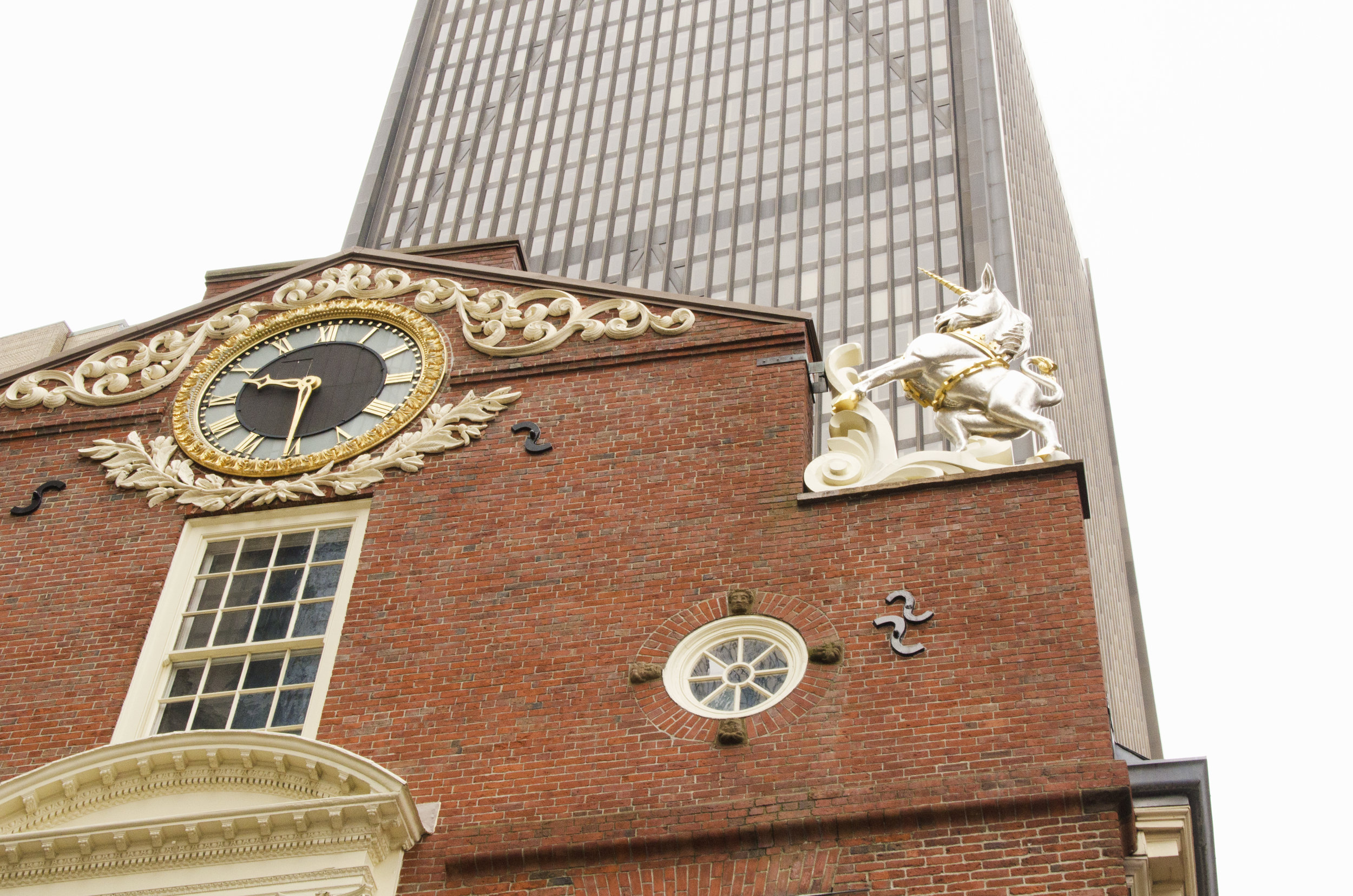 Our main goal was to see as much of the famous 2.5 mile historical route as possible.
Our first stop was The Old State House.
It's one of the oldest public buildings in the United States, and the oldest surviving one in Boston. The Old State House is where Bostonians first heard the Declaration of Independence read to them from its balcony.
Out front is also where the Boston Massacre happened, and you can see the building in many sketches and paintings depicting the incident. It was the balcony of The Old State House where the governor stood and ordered the people to go back to their homes after the slaughter.
After seeing a few more places (that I was too tired / lazy to take pictures of), we found the Paul Revere House. This was probably the biggest thing I was interested in seeing, since everyone knows who Paul Revere is - right?- and it would be cool to see where he lived and what the living situation was like.
It was interesting to learn that the Paul Revere House is actually the oldest house in downtown Boston. By the time the Revere family moved into it, it was already about 100 years old, having been built in 1680.
It was interesting to see the artifacts that actually belonged to the family, and also to see what furnishings may have looked like when the first owners of the house lived in it.
After the Paul Revere House, there wasn't much else on the agenda. We'd seen the main things we wanted to hit that day, and truth be told, we were all so exhausted that the thought of walking around any longer and trying to stay alert just wasn't cutting it.
Ultimately we walked around a bit more and then got some lunch at a cool pizza place. That chicken parm sandwich is something I wish I could have more often, and the pizza that Kevin got was A+.
We still had a few hours before our water taxi was scheduled to take us back, so we headed back to the harbor, found a semi-secluded bench....and fell asleep. At least I did. I feel back for Kevin having to stay awake to keep an eye on our stuff, and I feel a little bit ridiculous for the amount of people that must've seen me drooling all over some public bench, but zero hours of sleep and hours of travel will do that to a person.
We made it back to the airport with our luggage and headed onto our next flight that would take us to our final destination: Iceland.